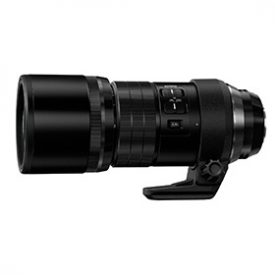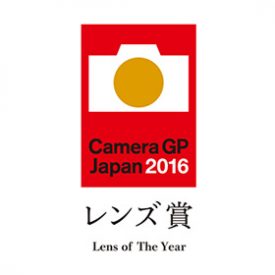 Olympus Corporation (President: Hiroyuki Sasa) is pleased to announce that the M.Zuiko Digital ED 300mm f4.0 IS PRO (35mm equivalent focal length: 600mm), compact, lightweight, high-performance, super-telephoto professional lens has received the Camera Grand Prix Japan 2016 Lens of the Year award by the Camera Journal Press Club (C.J.P.C. / Japan).
Reasons for selection
The judging committee said, "The super-telephoto lens equivalent to a 600mm f/4 lens on a 35mm format features a highly compact design and an image stabilizer with a maximum effect of 6 shutter speed steps to contribute to improve the mobility of a photographer. It also features a high resolving power due to the use of three Super ED lenses, the new nano technology coating Z Coating Nano and a heavy-duty capability of dust-proof, water-resistant and low temperature characteristics best for professional use. It has a closest focusing distance of 1.4 meters (maximum magnification of 0.48X on a 35mm format) for ease of operation and the lens structure and finish are also excellent."
About the Camera Grand Prix Japan
The Camera Grand Prix (started in 1984) is considered one of the widely recognized camera and lens awards. "Camera of the Year" and "Lens of the Year" awards are presented to the best still camera and the best lens introduced on the Japanese market within the past year.
A judging committee is involved, which comprises C.J.P.C. members, editorial directors (or publishers) of C.J.P.C. member publications, external committee members outsourced by the Camera Grand Prix executive committee including academic experts, technical journalists, professional photographers. This year, a total of 60 individuals voted in the selection of the above awards of the Camera GP 2016. Further, "Readers Award" was selected by general readers' votes, and "Editors Award" was selected from among all photography-related equipment, judged by C.J.P.C. members. As the above, at present four award categories are provided for the Camera Grand Prix.
via Olympus