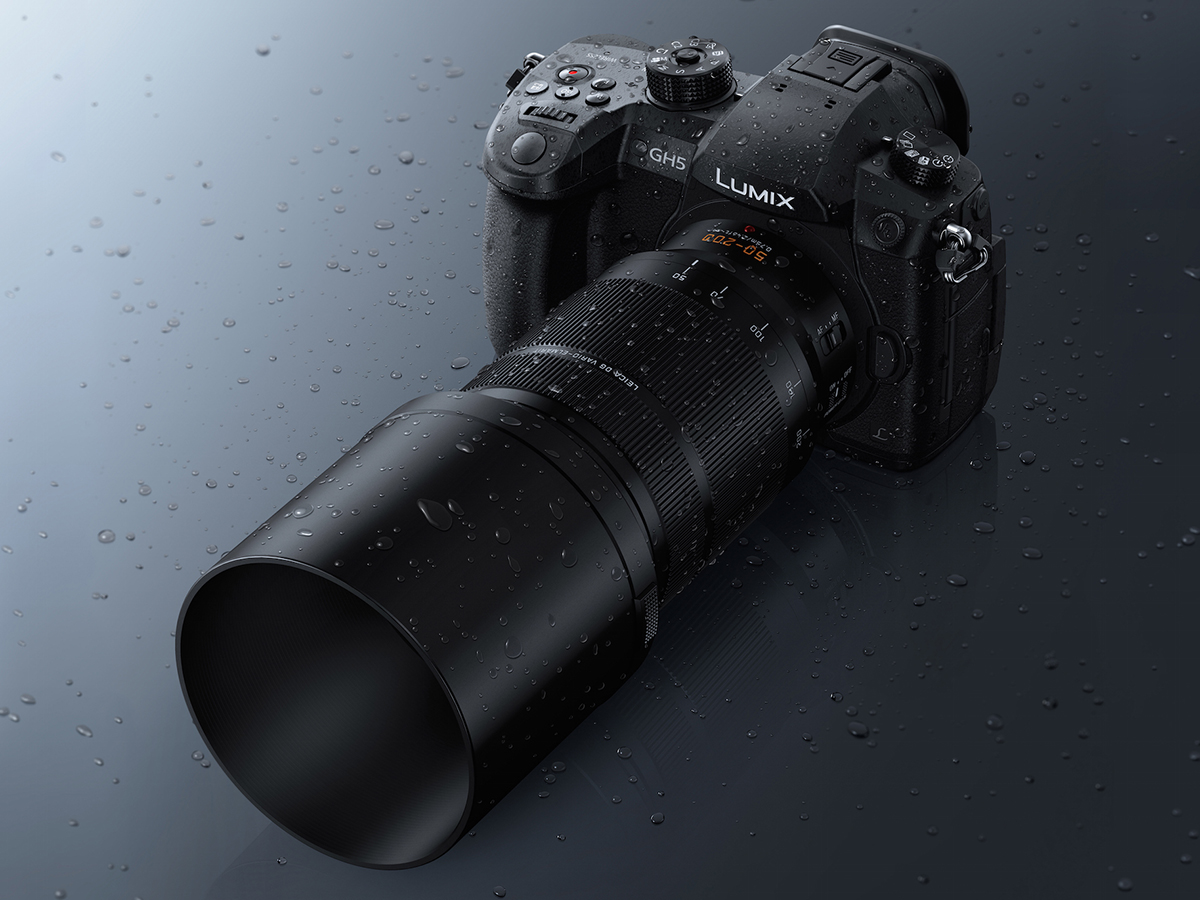 Leica DG Vario-Elmarit 50-200mm: B&H Photo / Amazon / Adorama
With the Leica DG Vario-Elmarit 50-200mm / F2.8-4.0 ASPH. / OIS continues to expand Panasonic's micro-FourThirds range. This means that not only ten high-quality Leica lenses are available to users, but more than 75 MFT lenses from Panasonic and third-party suppliers.
In all lenses of this new series, nine blades form a virtually circular aperture. This creates a nice, soft bokeh in the blurred areas of the picture when shooting with large apertures. All lenses in the new series use Panasonic's nano surface coating to suppress reflections and ghosting. In addition, they are characterized by a robust, dust and splash-proof construction and are frost-resistant to -10 degrees Celsius.
With its focal length range of 100 to 400mm telephoto (KB), this offers despite its compactness remarkable for photo and video recordings, zoom distant objects. The two optional 1.4x or 2.0x teleconverters additionally extend the focal length to a maximum of 560 or 800mm (KB).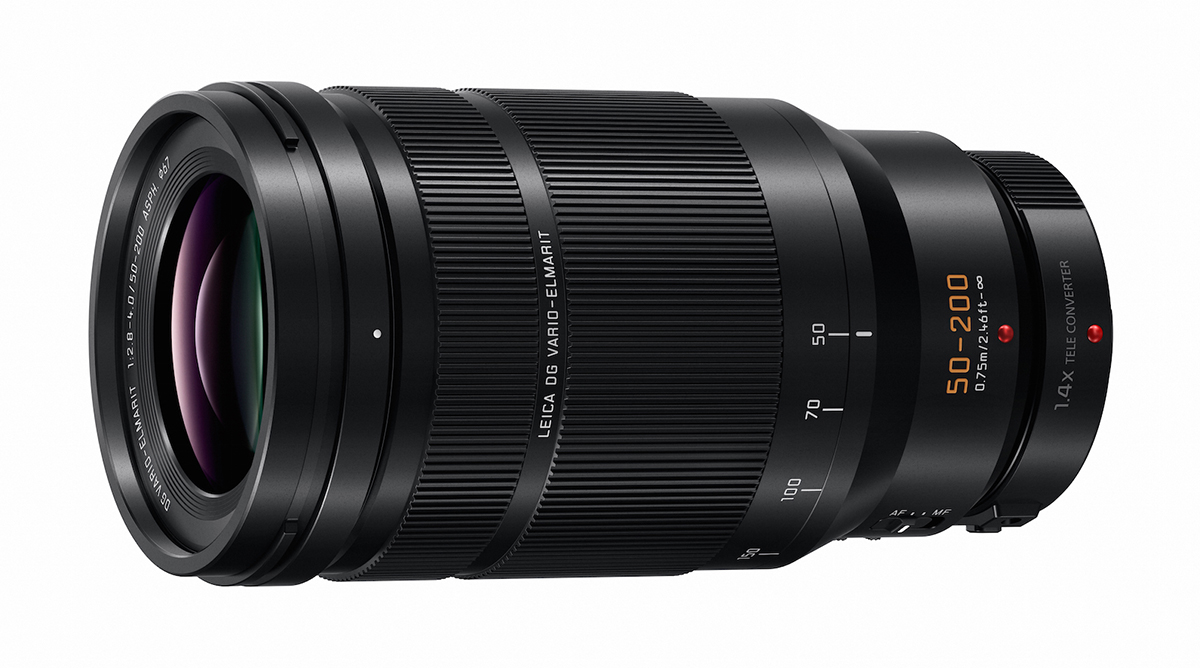 In addition to its high light output, the OIS (Optical Image Stabilizer) enhances low-light applications by effectively suppressing camera shake when shooting outdoors. The lens supports the Dual IS image stabilization system of current Panasonic Lumix G cameras.
The lens design incorporates 21 lenses in 15 groups, including two aspherical, two UED, two ED and one UHR lenses, which provide extra high resolution and contrast to the edges, effectively eliminating spherical distortion and chromatic aberration.
The new lens is also recommended especially for video recordings. It is compatible with the high-speed precision contrast AF system of the current Lumix cameras with a data exchange up to a maximum of 240 B / s and allows a uniform focusing movement. In addition to the quiet operation enabled by in-focus, the finely graduated aperture drive system provides even exposure control with brightness changes during zooming or panning. In addition, the security of the AF tracking function during zooming is also improved thanks to the high-speed single image analysis in the focus control.
The new Leica DG lens (H-ES50200) will be available from May 2018 for around 1,800 euros ($1,697.99 US).
Micro Four Thirds System
100-400mm (35mm Equivalent)
Aperture Range: f/2.8 to f/22
Two UED Elements, Two ED Elements
Two Aspherical Elements, One UHR Element
Nano Surface Coating
High-Speed 240 fps AF System
POWER Optical Image Stabilizer
Splash, Dust, and Freezeproof Design
LEICA Quality – Professional, high-quality LEICA DG ELMARIT optics. (21 Elements in 15 Groups, 2 UED Elements)
50-200mm – Ultra-telephoto zoom lens F2.8-4.0 (67mm lens filter threads) suitable for wildlife photography. Compatible with optional tele converters DMW-TC14 and DMW-TC20
Stabilized – Power Optical Image Stabilizer (O.I.S.) compensates for the hand-shake movement in combination with LUMIX cameras supporting Dual I.S. and Dual I.S. 2.0 in-camera stabilization.
Fast focusing – Supports sensors drive at max. 240 fps sensor for high-speed autofocusing.
Rugged – Dust/splash-proof design and are even freeze-proof down to 14 Fahrenheit to withstand professional use under harsh conditions.
Leica DG Vario-Elmarit 50-200mm: B&H Photo / Amazon / Adorama
via profifoto