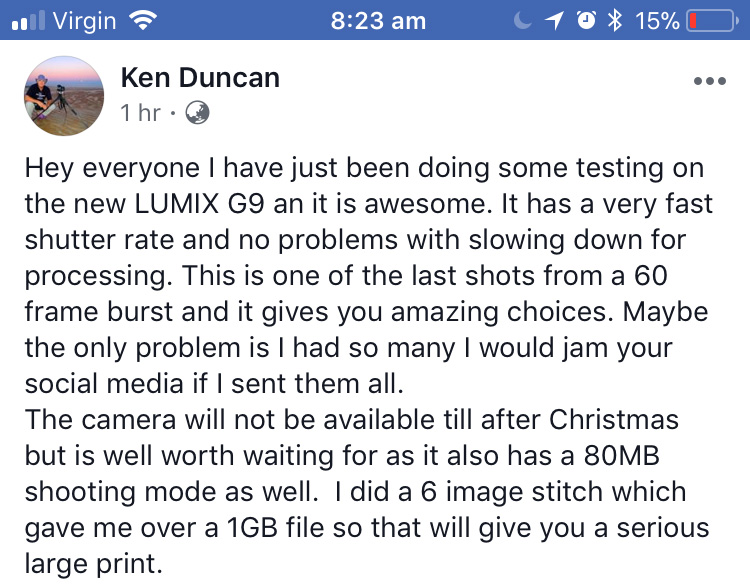 Photorumors has been following the latest Panasonic rumors closely and cites public leaks in addition to private sources that Panasonic should be releasing a Panasonic G9 before the end of the year.
It will have the same photo quality and photo functions like the GH5. It will not have the same video options. It will have a second display on the top like DSLR cameras. I don't know whether the top display will be LCD or OLED. The new camera is rumored to cost around €1,200 (around $1,400).
While the price point is a little disappointing some of the specs make it sound very Olympus OM-D EM1 Mark II like. We will have to wait and see if the Panasonic G9 is seen as a value similar to the Panasonic GH5, but the price inflation that has been occurring with m43 cameras is incredibly disappointing. m43 is supposed to offer significantly more performance per dollar than APS-C cameras. Panasonic should revisit their philosophy from when the Panasonic GF1 launched.