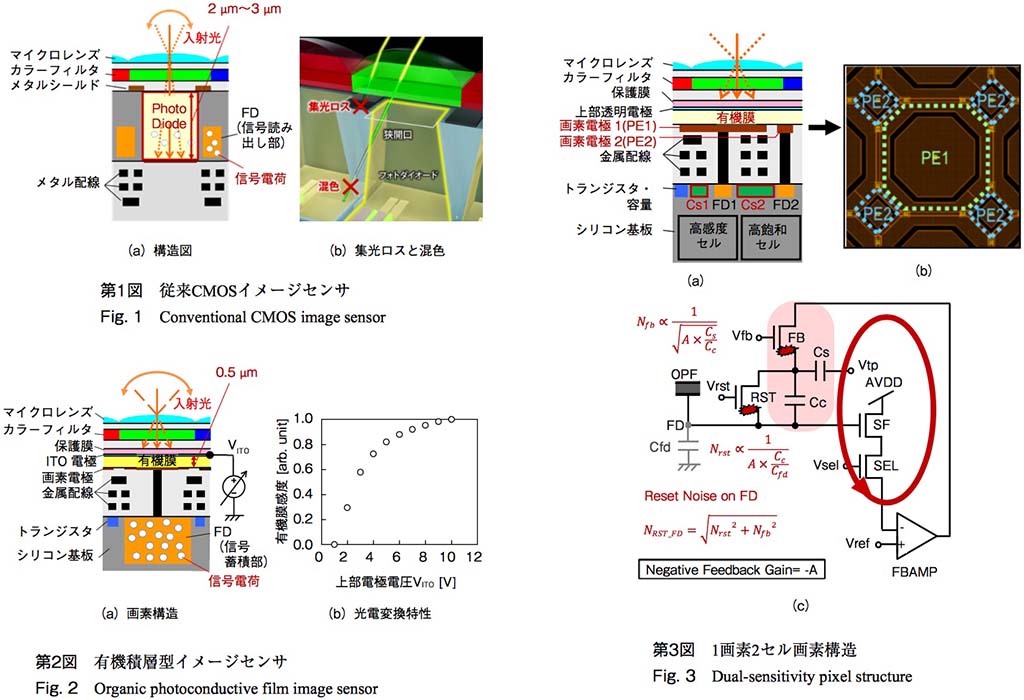 Image Sensor World reported:
Panasonic publishes a paper in Japanese "Development of Simultaneous Capture Wide Dynamic Range Technology and Global Shutter Technology for Organic Photoconductive Film Image Sensor" describing, essentially, a way to control sensitivity on per pixel basis. It's quite similar to the sensor presented at ISSCC 2017, but without the IR sensitivity
I tried running the document through google translate, but it is too large for the app. The global shutter performance looks promising and could challenge the technology inside the Sony a9.