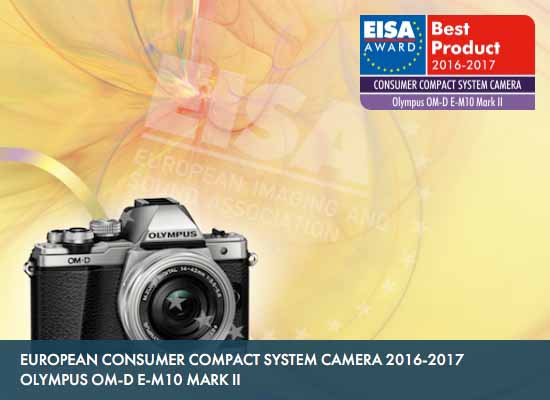 Olympus OM-D E-M10 Mark II
The Olympus OM-D E-M10 Mark II is a compact and lightweight camera with excellent ergonomics. With a 16.1-million-pixel Four Thirds Sensor, a high-end electronic viewfinder with 2.36 million dots and fast autofocus it is technologically state-of-the-art and delivers pictures of high quality. Thanks to the 5-axis image stabilization the camera is well suited for low light situations. This feature is also very useful when making videos. Built-in WiFi lets you control the camera via smartphone or upload pictures to the internet. Overall the OM-D E-M10 Mark II is a very convincing package that has a lot to offer at a very affordable price.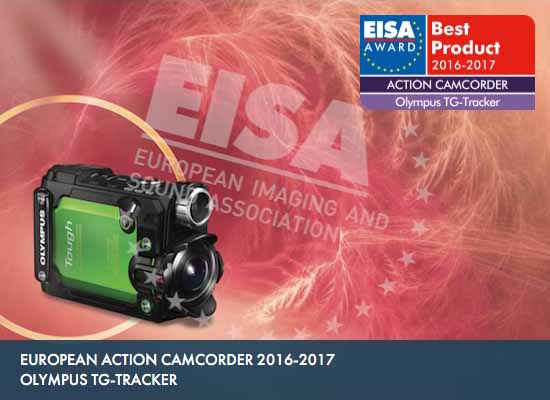 Olympus TG-Tracker
The TG-Tracker combines the legacy of Olympus' popular Tough series compact cameras with the versatility of action cameras to give a new kind of tool for the adventurous photographer. Offering 4K video recording with a 204-degree angle of view, as well as 8-million-pixel still photos, the TG-Tracker specializes in tracking direction, position, air pressure, temperature and acceleration through the roughest trips. The TG-Tracker is shock proof, dust proof, waterproof, freeze proof and crushproof, records quality stereo sound, and can communicate via Wi-Fi or HDMI. Retaining Olympus' acclaimed imaging technology, the TG-Tracker weighs only 180g.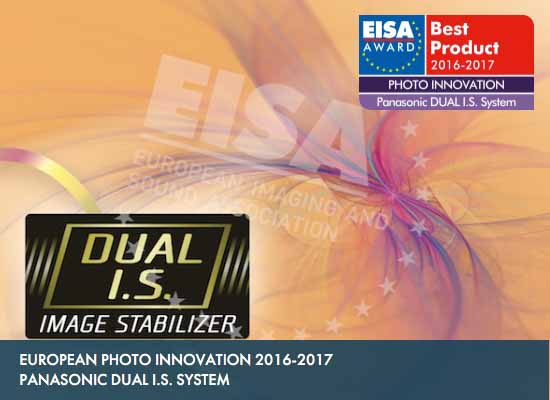 Panasonic DUAL I.S. System
Panasonic's Dual Image Stabilization system is the most advanced technology yet to help photographers get sharp pictures when shooting hand-held across a wide range of situations. Previous image stabilization systems have relied either on in-lens optical technology, or moving the sensor within the camera, to combat image blurring from camera shake. In contrast Panasonic's Dual I.S. found in the Lumix GX8 and GX80 cameras uses both together simultaneously to give the best possible effect, for both stills photography and video shooting. The system works with a wide range of optically stabilized lenses, from wide-angle to telephoto, giving particular benefits for hand-held photography in low-light conditions.

Panasonic Lumix DMC-TZ100
The Panasonic Lumix DMC-TZ100 is a solidly made, compact travel camera that gives class-leading image quality thanks to its 20.1-million-pixel 1-inch sensor and 25-250mm equivalent f/2.8-5.9 Leica zoom lens. Enthusiast photographers will appreciate its 3-inch touchscreen LCD and 1.166-mlllion-dot electronic viewfinder, Raw recording, 10fps continuous shooting, built-in Wi-Fi and 1/16,000s electronic shutter. The camera also features 4K video recording along with Panasonic's unique 4K photo mode, which helps capture the most important moments in high quality 8-million-pixel pictures. The icing on the cake is the Post Focus function that allows the photographer to choose the focus point in-camera after shooting.