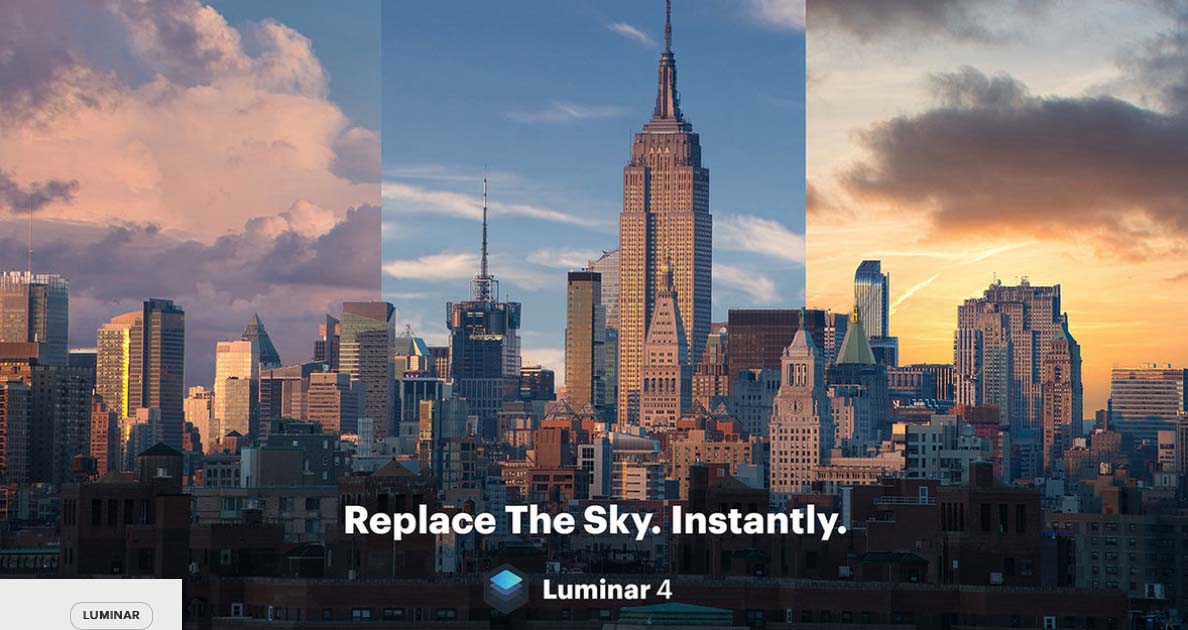 1. Luminar 4 + Signature Looks bundle for US$69 instead of US$138
2. Luminar 4 + Signature Looks + Luminar 3 bundle for US$99 instead of US$207
Image editing made extraordinarily fast through AI advancements in Luminar
Flagship software to bring innovative machine-learning tools and workflow to photographers as both a standalone application and plugin.
BELLEVUE, WA – October 15, 2019 — Skylum is pleased to announce additional enhancements coming to Luminar 4 to be shipped on November 18, 2019. The release intends to change the way photographers approach photo editing, offering several tools informed by extensive machine-learning and a new streamlined  interface to make photo editing more accessible than ever before.
Luminar 4 isn't just another photo editor — it brings time-saving, creative photo processing to everyone in an easy-to-use approach. Skylum wants people to enjoy not only the  taking of photos, but also the processing images which is typically where many photographers have the most frustration. With Luminar 4, anyone can create a masterpiece.
With a refreshed interface and workflow, Luminar 4 shifts from being a tool-based approach to one that is purpose-based. It shortens the learning process, helping any photographer experiment  creatively and expand their vision. While the software incorporates complex tools, they're completely customizable and easy to use, whether you're a beginner or seasoned professional.
For example, in Luminar 4, photographers will experience the power of AI Sky Replacement — the first automated sky replacement tool in the market. AI Structure provides photographers with a tool to adjust fine details in their photographs, without destroying relevant subjects. Finally, tools like AI Skin Enhancer and Portrait Enhancer will take an everyday portrait and turn it into a masterpiece! Read More »