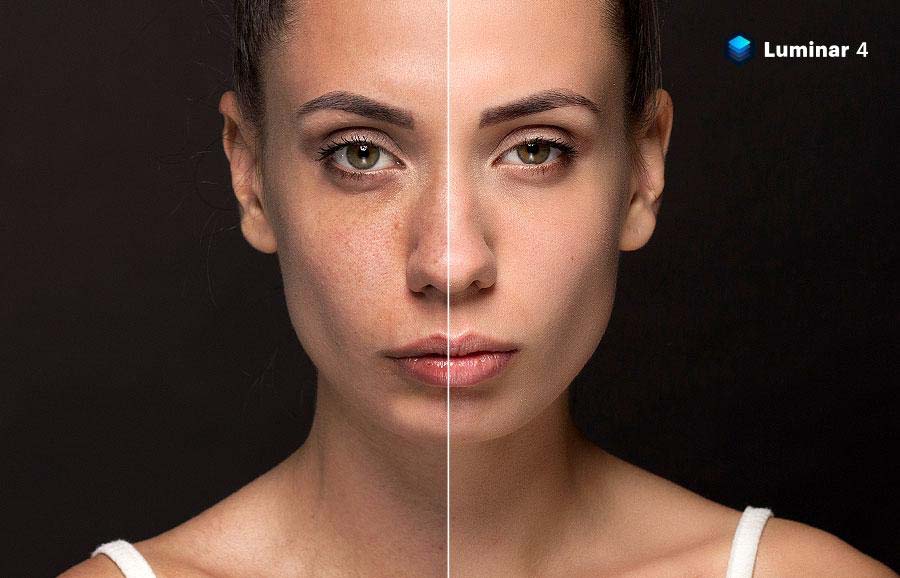 Achieve studio-level skin enhancement with a powerful new tool in Luminar 4 — AI Skin Enhancer. Fix imperfections and highlight the natural beauty with just one slider — no masks, layers, or complex selections. Available only in Luminar 4.
1. Luminar 4 + Signature Looks bundle for US$69 instead of US$138
2. Luminar 4 + Signature Looks + Luminar 3 bundle for US$99 instead of US$207
With AI Skin Enhancer, revolutionary technologies automatically identify skin, then make fine adjustments to make it look naturally great. With Artificial Intelligence handling the tedious part of editing, you get more control and more time to focus on the creative side of your workflow.
Previously they announced their new Sky Replacement Technology, which you can see here and AI Structure Tool, which you can see here.
Skylum brings AI-powered portrait and skin enhancement tools to Luminar 4
New human-aware tools to help photographers make portraits look amazing in less than 60 seconds — without the need for selections or masks.
BELLEVUE, WA – September 17, 2019 — Today, Skylum has announced two major new features coming to Luminar 4, set to be released this fall. AI Skin Enhancer and Portrait Enhancer will enable photographers to further develop and improve their portraits. These tools use machine learning to speed up the process, but contain detailed controls for even the most demanding photo editor.
Previously, photographers would have to spend time selectively editing their photographs, manually adjusting various tools through selections and masking.
With Luminar 4, these tedious tools are a thing of the past. Not only can photographers take advantage of the time savings through Luminar 4's AI Skin Enhancer and Portrait Enhancer tools, they can also sync the adjustments across multiple photos. The technology will adapt itself to each photograph, automatically fine-tuning the style of adjustments chosen by the photographer, making it work for each photo. Read More »