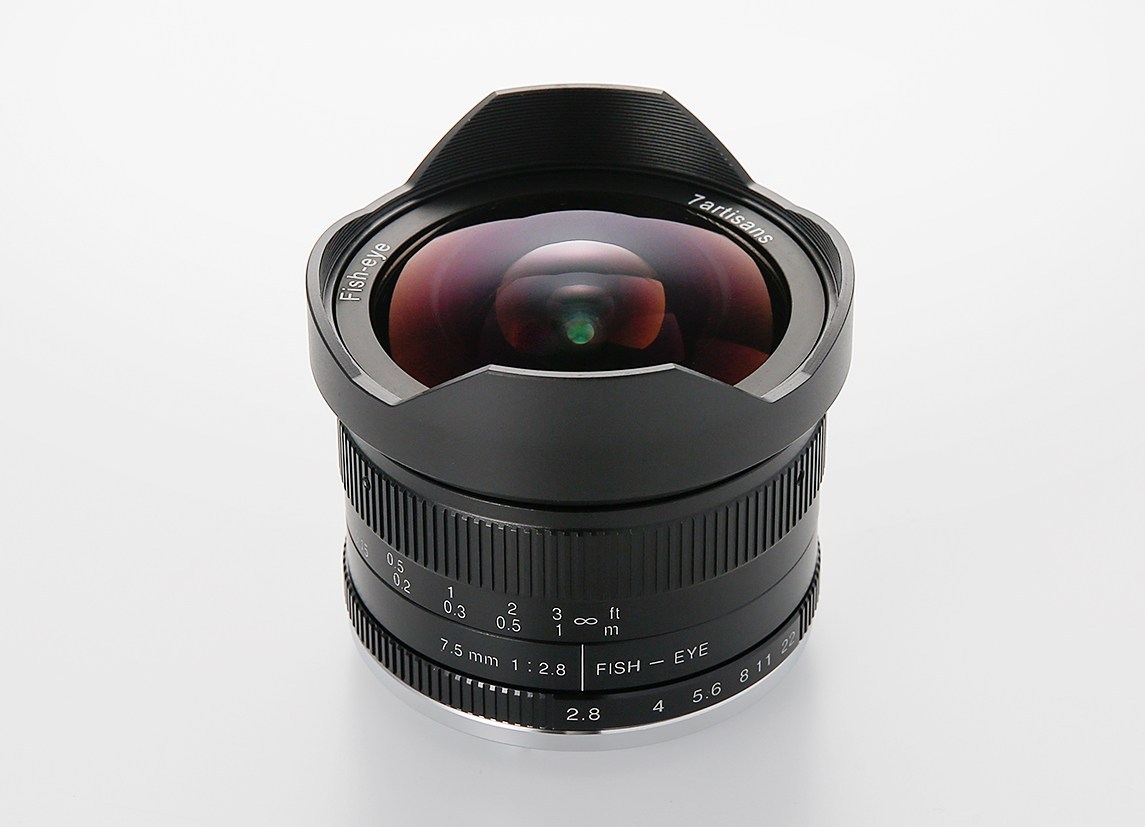 The 7Artisans 7.5mm f/2.8 Fish-Eye II will be available on Amazon, B&H Photo, and Adorama soon.
Announcement
We will release "7 artisans 7.5mm F2.8 Fish-eye II", a new type of fisheye lens for mirrorless cameras of 7 craftsmans (Shichikousho). The corresponding mount is Canon EF-M, Sony E (APS-C), Fujifilm X, Micro Four Thirds.
7artisans 7.5mm F2.8 Fish-eye II (Fisheye lens)
Manufacturer's suggested price ¥ 24,000 (excluding tax)
Renewed appearance design
The symptoms of vignetting due to the conventional lens hood are improved by integrating the hood and the lens barrel. The lens mount parts are made of durable aluminum alloy, which is the material of aircraft, and can be mounted with high accuracy. In addition, the new metal lens cap has been improved to a covered type, making it easy to remove and install.
7.5mm F2.8 Fish-eye II lens configuration / MTF diagram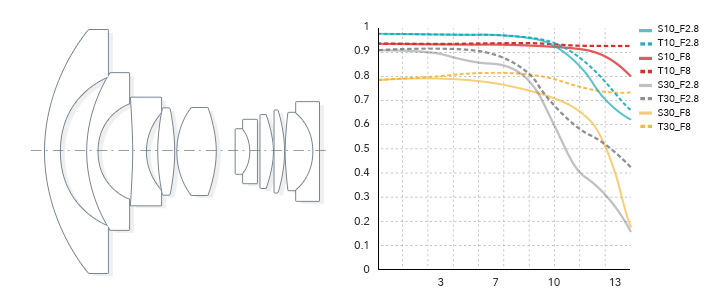 Samples

Model number / mount
75MB2 [Canon EF-M Mount]
75EB2 [Sony E (APS-C) Mount]
75FXB2 [Fuji Film X Mount]
75M43B2 [Micro Four Thirds Mount]
Focal length
Canon EF-M | 7.5 mm (35 mm equivalent [12 mm equivalent])
Sony E (APS-C) | 7.5 mm (35 mm equivalent [12 mm equivalent])
Fujifilm X | 7.5 mm (35 mm equivalent [11 mm equivalent])
Micro Four Thirds | 7.5 mm (35 mm equivalent [15 mm equivalent])
Aperture blade
11 sheets
focus
MF (manual focus)
Shortest shooting distance
0.12 m
Supported imaging screen size
APS-C
filter
Not fit
Aperture
F2.8-F22
size
6 62.5 mm × 59 mm
Lens configuration
11 pieces of 9 groups
mass
About 280g
Color
black
via stkb, FujiAddict