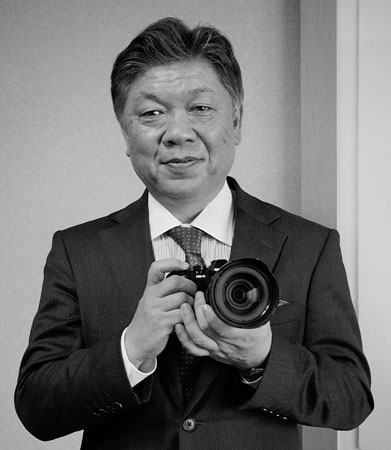 A very lengthy, but informative interview with Haruo Ogawa and Toshiyuki Terada from Olympus. The bullet points cover the key points, but the lengthy autofocus and sensor discussions are interesting. I imagine they will eventually design chip based instruction sets to speed up some operations, while reducing power consumption, but it will most likely come from Sony when it happens.
Olympus OM-D Mark II Doing better than expected
Kumamoto Earthquake delayed the launch which was originally intended for Photokina
Most OM-D Mark II users are previous owners or people upgrading from E-M5/E-M10
Olympus is the original manufacturer of dust reduction technology and builds their cameras to be incredibly robust
The Olympus OM-D Mark II AF was designed with 18 AF scenarios in mind, but rivals only design their cameras for 10. The OM-D Mark II performs 1.5 better than the original OM-D at these 18 AF scenarios. There is still room for improvement.
One of the 8 extra Scenarios is a bird taking off, where an OM-D Mark II performs better than the competition thanks to their stabilization system because everything is in motion.
The Olympus OM-D Mark II is has two quad core chips.
In five years the system will be able to do 4x as much.
They discuss core functions of the camera into the chip to reduce energy consumption and how Samsung was working on it before exiting the camera market.
Sensors noise levels might be approaching their physical limits.
Output devices are a limiting factor for bit depth today.
They are planing for the wider dynamic range and resolution of 4k and 8k displays.
GPS and a compass could be used to get even more stabilization beyond 6.5 stops in the future.
The more stops of stabilization you want the bigger the body has to be to allow movement so not all models will be capable of reaching 6.5+ stops of stabilization.
TG-series successor in the works.
Olympus 12-100mm f/4 and 25mm f/1.2 have been well received by fans and reviews and they couldn't have been built 2 years ago.
Now is also a great time to pick up an Olympus OM-D Mark II with the current trade in coupon that can be used without trading in a camera.
Via Imaging-resource