I came across a m43 camera that I have never seen before from Xiao Yi the M1. It looks like an interesting camera based on the Pen F design, but the only details available now are from the following translation.
Translation:
Since 1839 in France since the birth of photography, the camera manufacturing has been rarely seen Chinese people on the scene. Deep plowing in the field of intelligent image small ants carry ingenuity domestic manufacture of the national flag single micro camera, small ants micro-camera turned out!
20.16 million effective pixels using Sony M4 / 3 system IMX269 sensor, reached a peak pixel M4 / 3 field, bringing accurate color reproduction and rich details of the performance of your photos.
Ultra-high-quality 4K / 30 frame video, so that every detail fiber cents, bring you into a higher realm of visual enjoyment
Compact and lightweight minimalist appearance
Small ants micro-camera M1 only four buttons plus a touch screen
Ordinary users to use touch screen, easy to use such as mobile phones
Professionals in conjunction with the touch-screen dial, convenient
Automatic post-processing photos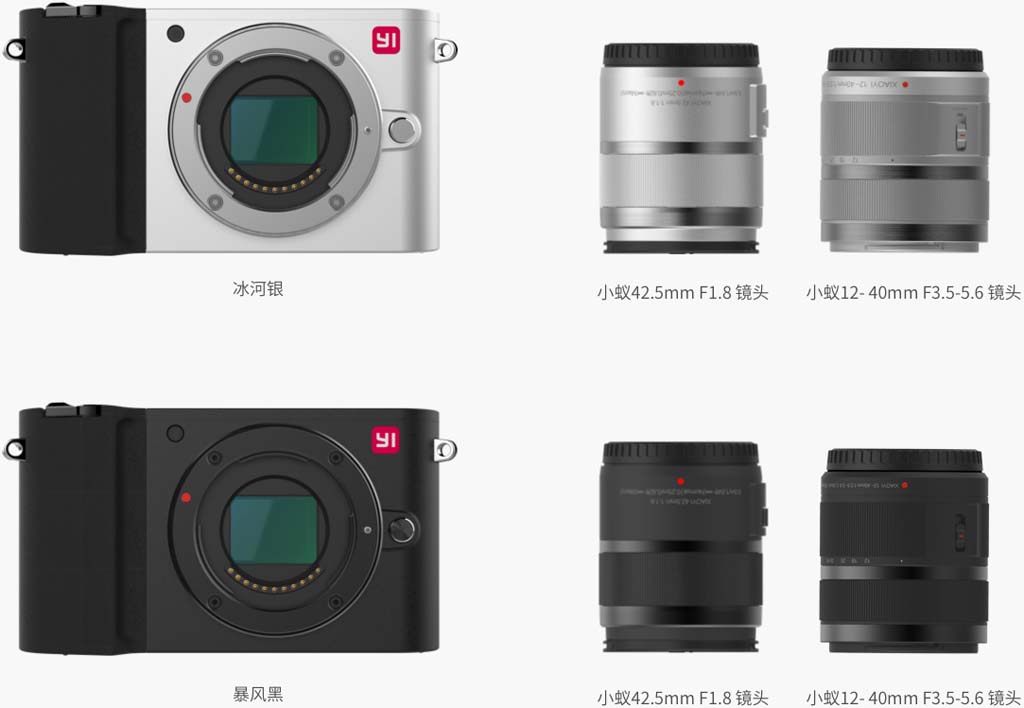 Specs:
M4 3 Sony IMX269
20.16 million pixels
4K video quality Pioneer
Minimalist design
280g
Lightweight and portable
WiFi + BLE Bluetooth
Instant Share
Just to complete the operation phone Share
Shooting template
Master accompanying
Composition and post-processing setting a button to complete
Standard zoom kit ¥ 2199
Dual lens kit ¥ 2999