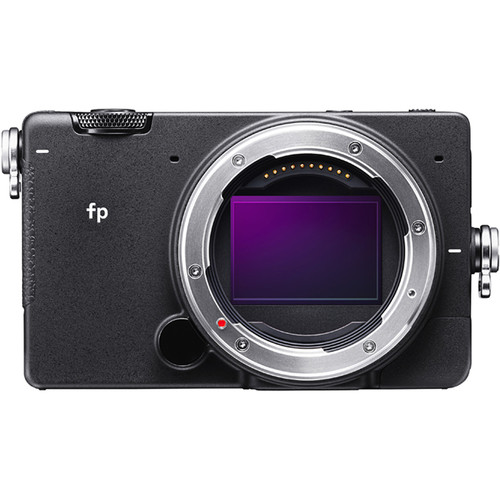 Sigma FP: B&H Photo / Amazon / Adorama
Sigma FP + 45mm f/2.8 (Save $250): B&H Photo / Adorama
Shipping: October 25, 2019
Sigma FP preorders started and the price is quite reasonable for what you are getting. At this time B&H Photo is the only retailer with the camera listed for presale so do not miss out.
Coverage
Explora Article
Press Release
SIGMA launches the "SIGMA fp", the world's smallest and lightest mirrorless digital camera with a full-frame image sensor
SIGMA Corporation is pleased to announce the upcoming launch of "SIGMA fp," the world's smallest and lightest full-frame mirrorless digital camera*. The SIGMA fp incorporates a 35mm full-frame Bayer sensor with 24.6 effective megapixels in a compact body, and boasts great versatility and scalability that allows mixing-and-matching of a variety of interchangeable lenses and accessories. It is a camera that is casual enough to take anywhere, anytime, and high-spec enough for serious still and cine shooting in the highest image quality, all in a robust and classy body.
Regardless of the differences in shooting scenes and styles or genre boundaries between stills and videos, this new camera is set to expand the freedom and possibilities in image shooting and art creation further than ever before. A "pocketable full-frame" camera: SIGMA fp, is now available.*As of July, 2019.
Launch: October, 2019
Videos