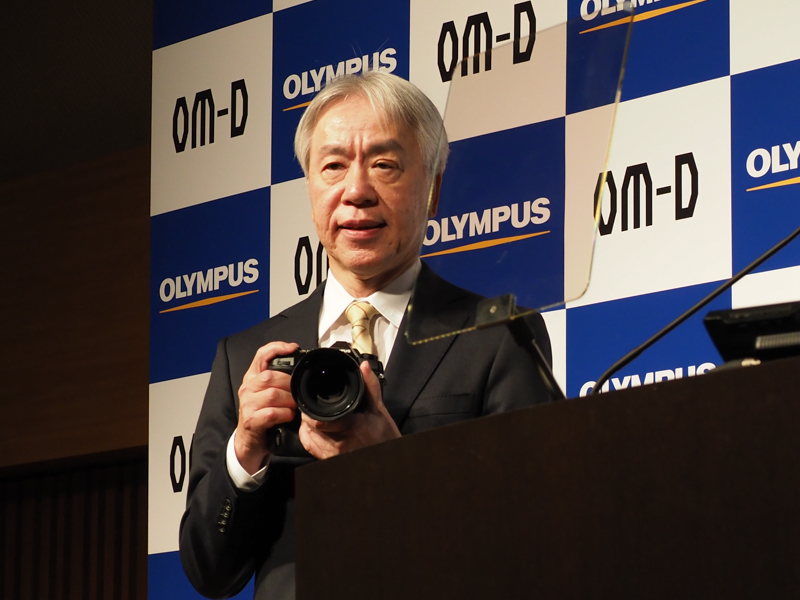 DC Watch covered an event held by Olympus on the January 24 about the Olympus OM-D EM1X and it had some interesting details about the market and camera. There are excerpts below:
Mirrorless is booming since Canon and Nikon entered the market
Olympus is stickign with m43
The value of compact and lightweight cameras is becoming clearer
m43 is an optimized solution that solves heavy, big, shutter shock
m43 is the most compact high-resolution system on the market
E-M1X and EM1 Mark II are different systems and will both continue to be developed for professionals
E-M5 is for photographic hobbyists and E-M10 is their entry level
E-M1X is about reliability and mobility it can be used in any environment
The integration of the grip allows for better button placement
E-M1X is dust-proof and drip-proof beyond all previous models
The E-M1X has a new coating SSWF (super sonic wave filter) and heat dissipation structure.
It also supports USB PD with USB Type-C, and has a double battery.
Has UHS-II support in both SD card slots.
Currently has AI sports/airplane/railroad support and more may come later via firmware update.
EVF magnification is 0.83x compared to the E-M1 Mark II 0.74x

 7.5 steps of IBIS with IS PRO lenses and clear images with up to a 4-second exposure.

E-M1X can shoot high resolution without a tripod
E-M1 Mark II won't get handheld high-resolution shot at this time because it required dual TruePic VIII and might not be possible to do with a single chip
Other E-M1X features should find their way to the E-M1 Mark II
For now Live ND is exclusive to the E-M1X
Noise performance should be a little better with the E-M1X
E-M1X has log so it has drastically improved performance
Olympus also released wireless flash prodcuts and a new image editor called Olympus Workspace
There are 5 new PRO zoom lenses coming on the roadmap including the ED 150-400 mm F 4.5 TC 1.25 x IS PRO.
It is expected that the expansion of the large aperture monofocal lens will be advanced in the future.

Olympus will celebrate its 100th anniversary on October 12, 2019

To celibrate the aniversary there will be a silver model of the OM-D E-M1 Mark II released limited to commemorate the milestone.
Below a demo of the Olympus OM-D EM1X's IBIS system
Silver Olympus OM-D EM1 Mark II and Olympus OM-D EM1X
via DC.Watch