image courtesy of camera size
Eno sent out a comparison between the Panasonic GH-5 and G9 that he created using Hex Editor Neo and samples from image resource.
"I managed to hack the Panasonic G9 RAW files in a HEX editor so that ACR would open them.

Below I made a side by side RAW image comparison (with Imaging resource RAW samples) between the G9 vs GH5 at different ISO values. It can easily be seen the G9 has less noise compared to the GH5."
I followed up with him so I could share his methodology.
"I was using "Hex Editor Neo" and changed the name of the camera in the raw file, than save it and voila:

You need to school a little bit down (with the scroll weal from the mouse) and not from the border right scroll line cause you'll miss the name of the cameras (the file contains a lot of data and you must have precision).

Exactly replace the two lines of code circled with the ones from the GH5. Every each symbol including points (everything) must be exactly like in the above or it whon't work."
What do you guys think?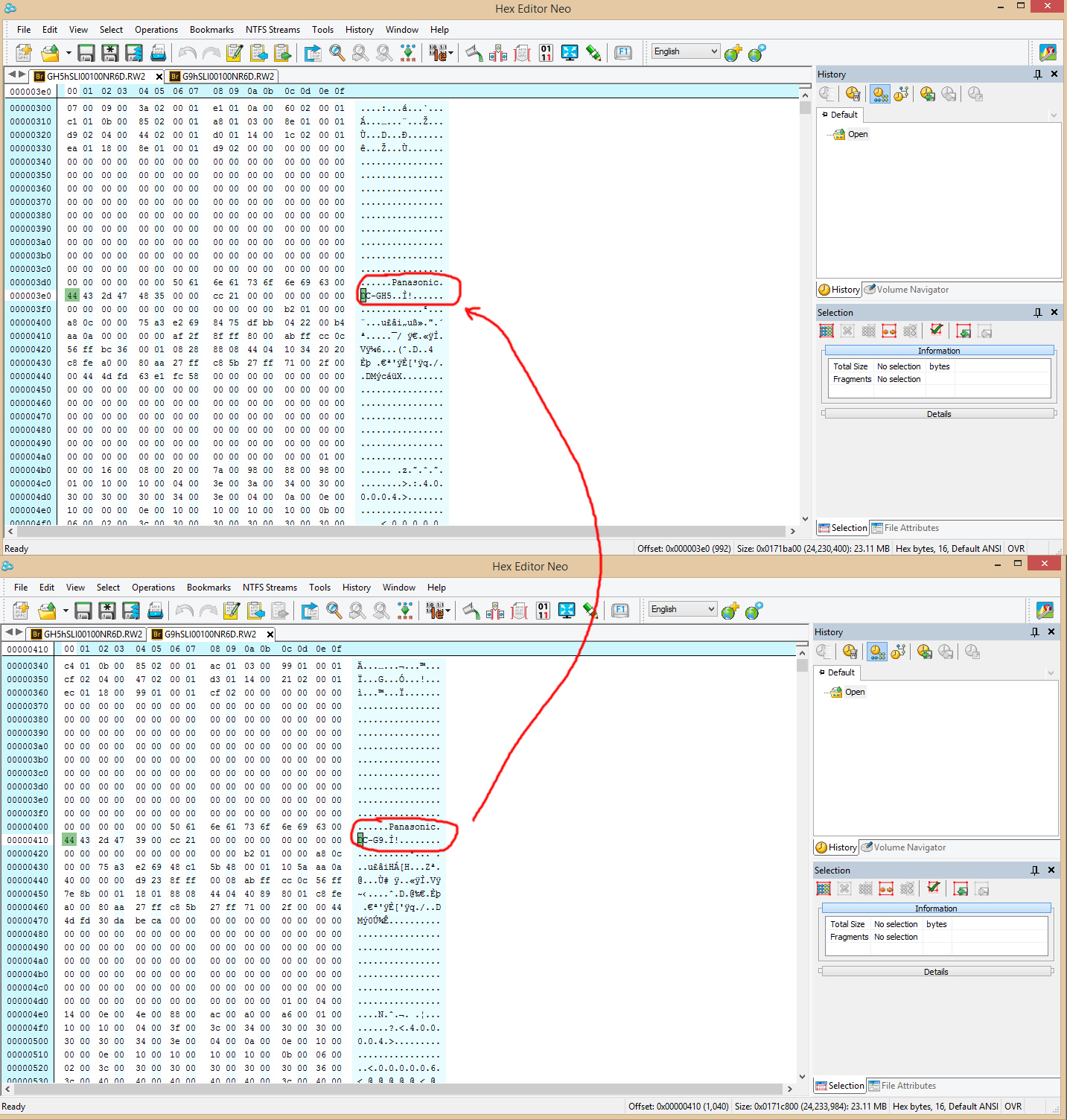 Join our new Panasonic G9 Owners group on Facebook and follow 43addict on Facebook and Twitter.
Panasonic Lumix DC-G9: B&H Photo / Amazon / Adorama
Panasonic Leica DG 200mm f/2.8: B&H Photo / Amazon / Adorama