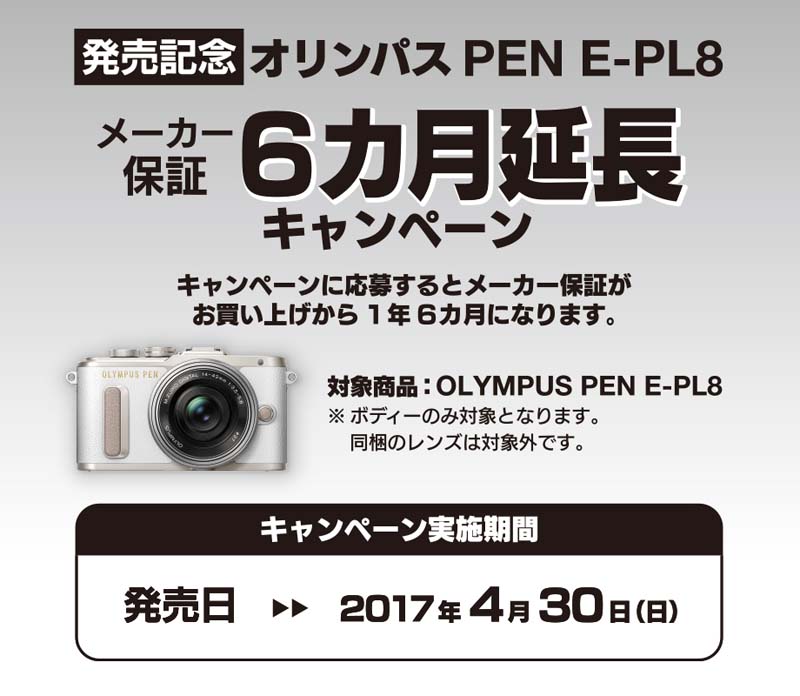 Olympus Japan started a program that lets you extend your 12 month warranty 6 months with registration in Japan, but when you go to the registration page it says something interesting.
"Products purchased outside Japan may not be able to register from this website. For those who wish to register please email us with the product name and serial number to the Photo Pass Secretariat."
So it seems that this program is world wide. If it is they will likely roll out localized websites in the near future, but don't forget you have to register to take advantage of the offer and the warranty extension only covers the body.