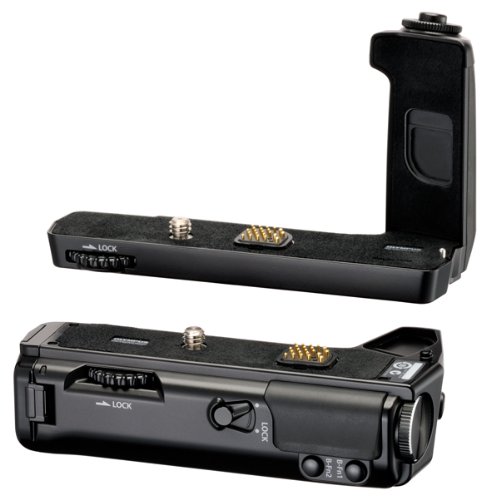 The Olympus HLD-6 Battery Holder is a Amazon Gold Box deal today at 4:59PM for Prime members.
Product Description
The HLD-6 is an optional dust- and splashproof battery holder and grip created especially for use with the Olympus E-M5. The device can be separated into two parts – one tailored to shooting in landscape orientation and one that's ideal for portraits.
The landscape unit includes a built-in shutter button as well as a dial for locking the grip onto the bottom of the E-M5. The portrait unit includes a molded grip for stable shooting while the camera is in the vertical (portrait) orientation, a built-in shutter button, two built-in function buttons that can be programmed independently of the function buttons on the E-M5 body, a DC-IN jack for continuous powered shooting (requires the optional AC-3 Power Adapter), and a compartment for storing an optional additional BLN-1 lithium-ion battery.
When shooting with the E-M5 and two batteries, you can choose which battery to use first; once it's drained, the camera will start using the second battery for uninterrupted shooting.
From the Manufacturer
The HLD-6 Power Battery Grip, in the same dust- and splashproof construction as the Olympus E-M5 body, is an adaptable, two-part grip that can be used either as a landscape grip for easier handling or as a portrait grip with an additional shutter release. The portrait grip accommodates an extra lithium-ion battery to supplement the one in the E-M5, thus extending battery life.